Camera360 Ultimate - Camera360:Art in Your Hand.
The most famous and perfect camera app helps your photo more amazing, funny and interesting.
* Effect like LOMO, Retro Effect, Dreamlike Effect, Art of Black and White, Back to 1839 and Night Enhancement will make your photo more beautiful.
* The amazing HDR effect is even better than iPhone HDR.
* Unique Funny Mode: Effects like Surrealistic B&W Paining, Vertical/Horizontal Left Symmetry, Vertical/ Horizontal Right Symmetry, Ghost are available.
* Unique Scenery Mode: It takes the interesting composite photos, you can choose whether be in a movie poster, an art painting, a outdoor advertisement, or among the various types of greeting cards.
* Unique Tilt-shift and Color-shift Mode allows you to see the world from another angle.
* Share your photo to Sina Microblog, Facebook or Twitter
***************************
If you like our app please rate us five stars. Also your feedback is very important, please feel free to contact us at
support@pinguo.us
Twitter:@Camera360
Facebook:@PinGuo
***************************
Dear Customers,
Some cunstomers ask us why did we need the SMS permission? First, we want to say that we will not use customer's any privacy.The SMS permission is the "written permission" so we can not get your contacts.In order to send the media message so we need the "written permission".Please trust us we will never do that. Thank you!
关键词:
微博 新浪 交友 图博 猫博 图片分享 摄影 微博分享 拍照上传 分享信息 照片共享 照片上传 地理定位 生活 娱乐 新浪微博 腾讯微博 twitter 腾讯微博 社区 社交 图片处理 街旁 facebook
同类产品:
Bannka 推图 51交友 微领地 Picplz Color Flickr Bannka PhotoFunnia 推图 拇指拍 图钉 乐魔库 Camera360 Poco365 照片墙 冒泡 拍拍 PhotoLab Picasa Yupoo Pose DailyBooth


What's New in This Release:

· Brand new user center and email register is available for Camera360 cloud services finally.
· Brand new ID Photo Cam, starts making amazing ID photos.
· Fixed some minor bugs to be better and faster.

What's New in 5.1:

· Video shooting (Beta) on-the-go, to record precious moments.
· Scan QR Code quickly and easily.
· Features optimized to bring better experience.

What's New in 5.0:

· Crop, Rotate, Blur, Texture, and more photo edit features are available after shooting.
· New Frames (16:9/4:3/1:1) while shooting.
· More parameters (ISO, White Balance and so on) are available when device supports. Sliding from the right to the left on main shooting interface you could find these parameters.
· Fix bug that photo resolution decreases after edit.

What's New in 4.7.8:

· Interesting Halloween Effect is available in Effects shooting mode.
· Some minor bugs are fixed and support for Sony Lens-styled camera is optimized.

What's New in 4.7.7:

· Audio camera is available to make photo songful.


What's New in 4.1.1:

· You can Puzzle photos now.
· Direction Revise is available. (Please check it in 'camera settings-advanced settings')
· Faster and more stable.
· Small bugs fixed especially the black screen bug on certain Samsung devices.


What's New in 4.0:

· Brand-new effect: 2012.(UFO, E.T and Lightening)
· New share access to Weibo: SSO.
· Better efficiency of uploading photos to Cloud360.
· Fast connecting to Camera360 Cloud using PCS.


What's New in This 3.9:

· Added 6 shooting modes makes photography easier (Effects, Self-shoot, Fast-shoot, Funny, Tilt-shift, Color-shift, color-shift);
· Multi-effects is available to make photo more creative;
· New Scenes to decorate photo make photography more interesting;
· Safe, tight and lifelong Cloud Service of Camera360 Cloud;
· Brand New UI and Landscape mode is supported;
· Speed up starting and shooting. It is easier to catch each wonderful moment.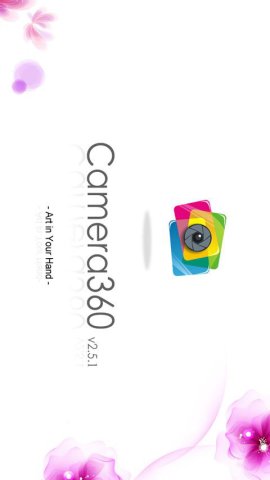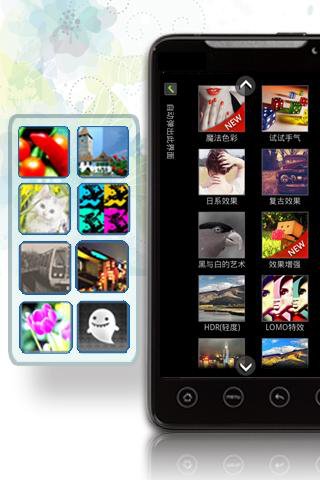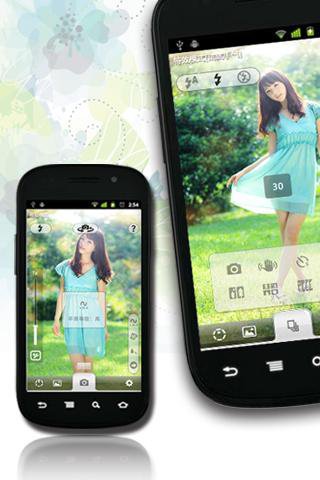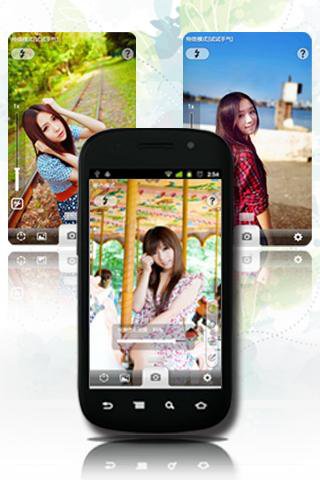 Supported operating systems:
Google Android 1.5, Google Android 1.6, Google Android 10.x, Google Android 2.0, Google Android 2.1, Google Android 2.2, Google Android 2.3, Google Android 3.0, Google Android 3.1, Google Android 3.2, Google Android 4.0, Google Android 4.1, Google Android 4.2, Google Android 4.3, Google Android 4.4, Google Android 5.x, Google Android 6.x, Google Android 7.x, Google Android 8.x, Google Android 9.x