TimeTTracker MX2 Pro Desktop/Mobile - The Difference
WINNER, Smartphone & Pocket PC Magazine Best Software Awards 2008 - 2002 (seven years in a row!) and ZDNet PDA Software Awards 2000.
In public testing for over 5 years and "Designed for Microsoft Windows Mobile Logo" certified.
A single license fee includes a Windows PC version, all supported Windows Mobile device versions and data synchronization technology.
The only package to include power-user features such as integrated reporting, rendered 2D/3D charting, archiving and MD5 -verified data backup.
Free unlimited service releases/minor version upgrades. The previous major version has gone through over 25 free upgrades in the course of 2 years.
Free unlimited e-mail support.
Editions
General Use Edition
Special Edition for Intuit QuickBooks Users
Enterprise Edition (multi-user, client/server)

Feedback
"It's easy to use, full featured, and bulletproof reliable."
Judges' Favorite Software
From the Judges of the Pocket PC Magazine Best Software Awards 2004
Article, Pocket PC Magazine, Jan 2005, Vol. 7, No. 6


"TimeTTracker MX is by far the most sophisticated Time and Expense program in the bunch."
Comments on Utility Programs
From the Judges of the Pocket PC Magazine Best Software Awards 2003
Article, Pocket PC Magazine, Feb/Mar 2004, Vol. 7, No. 1


"Clean, sleek, and powerful."
Tracking Billable Hours with a Pocket PC
Article, Pocket PC Magazine, Feb/Mar 2004, Vol. 7, No. 1


"Wow. How impressive. Makes the other apps look like toys."
Independent review, Aug 2003
Purpose
TimeTTracker MX2 is designed to keep track of time, money and vehicle mileage. With TimeTTracker MX2, you can gather, review, report and exchange any information related to your activities (generally, time you care about), spending (generally, amounts you care about) as well as travel (including vehicle odometer readings).
Flexibility

TimeTTracker MX2 will adapt itself to your specific personal or business needs through its Terminology Manager, allowing you to override its naming convention with your own. Manage clients, projects and rates? Have departments, lectures and groups, instead? Not a problem. Deal with sports teams, progress and laps? TimeTTracker MX2 can do that as well, with multiple, unlimited, independent real-time timers.
Get a grip on whatever it is that you need to get a grip on.
Two Applications In One
TimeTTracker MX2 is two software applications merged into one, including "a time section" and "an expense section". Both sections are completely independent and include specialized context-sensitive interface, automation features and reporting capabilities. You will not need to learn two separate applications though, as the look and feel stays the same in both.

Two Platforms In One

TimeTTracker MX2 is two platform versions in one, supporting Windows PCs and Windows Mobile devices - Personal Digital Assistants (PDAs) and Smartphones. The mobile version maximizes data entry efficiency, application performance and implements the Never Enter The Same Data Twice concept. Its interface is tailored to using stylus or keyboard -driven mobile devices, avoiding imprecise character recognition. The PC version maximizes computing power utilization by providing additional graphical and functional power-user features. Its interface is tailored to using a keyboard and a mouse, including custom keyboard shortcuts, as well as working with entire blocks of records in bulk.
Synchronized and Integrated

TimeTTracker MX2 synchronizes your data effortlessly, integrating free Microsoft ActiveSync (Windows XP) or Microsoft Windows Mobile Device Center (Windows Vista) technology to resolve, transfer and replicate your information between a PC and a mobile device across a network or cable connection.
Fast, Reliable and Open-Ended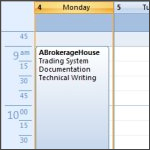 TimeTTracker MX2 utilizes free Microsoft SQL Server Compact, a powerful, yet lightweight relational database engine to reliably store and manage your information. You can also leverage additional capabilities of third-party graphical tools such as free Microsoft Management Studio Express to make up your own customized searches, data entry forms, views and reports.
Designed for Beginners and Power Users

TimeTTracker MX2 has been designed to be intuitive and to work without any particular setup requirements. Start it up and immediately begin working with your information: no questions to answer, no initialization to perform. Get to know more features as you go, using advanced functionality to define persistent information dependency trees, create records in bulk from pre-filled templates, define reusable searches, implement archiving or backup.
Maximize productivity with multiple views: a customizable, Windows Explorer -style tree built automatically; a customizable, multi-line record list; a record preview pane; an active timer tracker; a multi-month calendar with date-range selection. Simplify record review and management with multiple Outlook -style schedule views: 1-day, 5-day, week and month. Drag and drop, re-size, duplicate and annotate.
Extras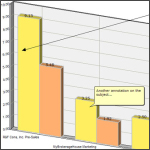 Once you have gathered information, you will - of course - wish to utilize it further. TimeTTracker MX2 can interface with third-party applications through CSV (Excel, Access, ...), XML, IIF (QuickBooks) and QIF (Money, Quicken) file generation. It also gives you five (5) reporting engines: summaries, invoice-style lists, compound outlines, a fully customizable report generator and presentation-quality rendered 2D/3D charts.