DJ Sound Effects & Ringtones - Want to become a DJ? Having a party and need some cool DJ sounds? Download free our DJ Sound Effects and Ringtones app now!

If you want to become a DJ quickly, don`t worry, we have a quick solution. We are bringing a collection of coolest DJ music, DJ tones, DJ sound effects, free DJ ringtones, DJ mix ringtone, DJ ringtones download etc. If you want something specific, you can have DJ Maza ringtones, DJ Punjab ringtones, ringtones DJ Mix, sound effects DJ, ringtone DJ, sound DJ etc.

Finding DJ music can be challenging, but relax now, DJ ringtone app is finally here. DJ ringtone download is at your fingertips, enrich your ringtone collection with DJ ringtones. DJ music and DJ sound effect will entertain you on the go, and fun will always be a click away from you.

You don`t need to spend money on buying expensive equipment to be a DJ. Coolest DJ music is at your disposal along with DJ sound effects to play with. Our app proudly gives you a variety of DJ ringtones to dress up your mobile phone. Choose DJ ringtone you like best, and fun is guaranteed. So go on and make your phone sing your favorite DJ song. Enjoy!

Available Features:
- Set as ringtone, assign to contacts
- Set as alarm and timer sound
- Set as SMS ringtone
- Set as widget
- Save, share on social networks or email sounds
- App is translated to English, Srpski, Français, Deutsch, Italiano, Español, Português, Russian, Polski, Svenska, 한국어, عربي, 日本語, Türkçe, ภาษาไทย, Ελληνικά.

Legal information:
Sounds used in DJ Sound Effects and Ringtones App are under public domain license and/or Creative Commons' license.

Ads information:
To preserve this app 100 percent free and that we can constantly improve it, you will receive the following:
- shortcut icons on your screen (which can easily be removed by dragging to the trash and will not affect the app)
- Notifications
To opt out, go to http://www.airpush.com/optout and/or http://opt.leadbolt.com.
This will help us make a lot more of quality and creative applications, which will also be 100 percent free. If you have any questions, suggestions, request or comments do not hesitate to contact us at milanjank11@gmail.com.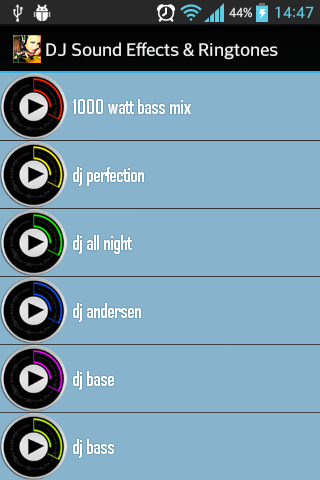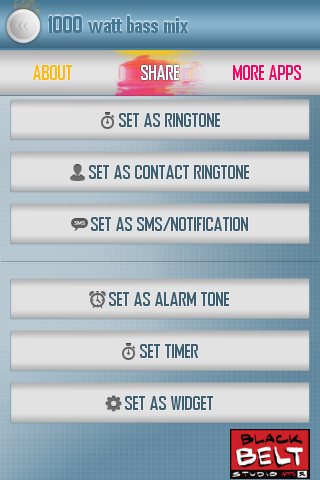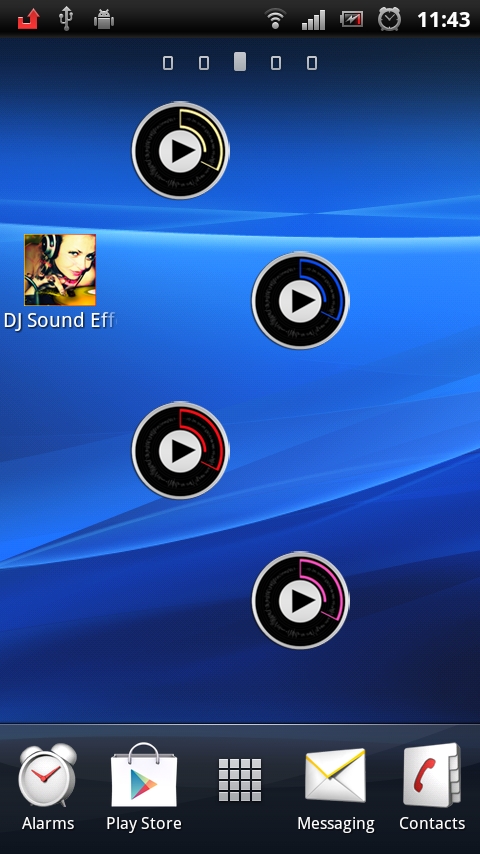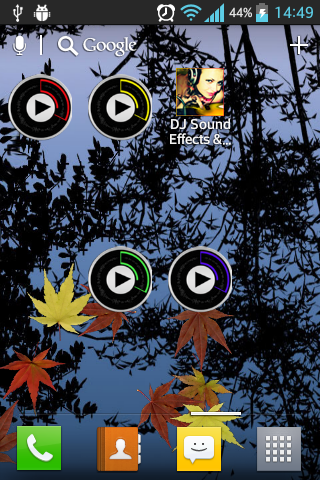 Supported operating systems:
Google Android 2.0, Google Android 2.1, Google Android 2.2, Google Android 2.3, Google Android 3.0, Google Android 3.1, Google Android 3.2, Google Android 4.0, Google Android 4.1, Google Android 4.2, Google Android 4.3, Google Android 4.4, Google Android 5.x, Google Android 6.x, Google Android 7.x, Google Android 8.x